Application of Slide Rail in Tool Cart
Views:290 Author:jrd-edit Publish Time: 2019-04-24 Origin:Site
To work efficiently, whether at home or in a workshop, a good organization of the tools is essential. This can be achieved using the tool cart. For this, we can find in the market different tool cart options that will help us maintain order and sense of how we store the tools.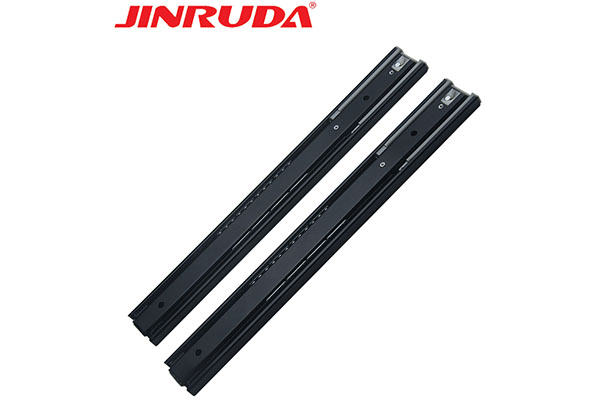 Slide rails have found application in tool carts. The tool storage options include tool panels, cabinets, boxes, and trunks, or tool trolleys. These different tool carts consist of slide rails which enable the sliding movement of the drawer.
In this article, we will focus on a small selection of what we consider to be the best tool carriers among the most economical while looking at the application of the slide rails.
Application in different types of Tool Carriages
Tool trolleys could be defined as mobile drawers formed by trays and drawers of different sizes that allow the storage of all kinds of tools in a practical and orderly manner. They are usually made of robust metal and plastic and integrated slide rails which enable the movement of the drawers. Its great advantages are:
Mobility: allows the convenient transportation of your selection of tools throughout the workshop, keeping your order at all times.

Organization: Trays and drawers allow organizing all kinds of tools. We can find different sizes to fit any tools we have in our collection.

Protection: It is a very good way to store tools to protect them from external factors such as humidity or dust.
Tool trolleys with drawers
CP Homcom
This form of tool cart is formed only by drawers:
We start with a model of blue steel sheet ideal for private garages. This cart is perfect for small spaces because its dimensions are not excessively large (67.5 x 33 x 77 cm). Even so, the space available to store tools is more than enough if we do not have a collection of tools worthy of a professional workshop.
It consists of 5 drawers with slide rails where we can deposit our tools to find them always ready and orderly. The internal measures of each drawer are 50.5 x 27.5 x 9.5 cm, and all of them are equipped with anti-slip mats to protect them from impacts or possible oil stains. It also includes a lock with two security keys.
TM Homcom
This is another pretty similar model; It also consists of 5 drawers but in this case of different dimensions; 2 of them a little older to be able to store tools that require more space. Its total size is 61.5 x 33 x 85 cm and of the large and small drawers 51 x 27.5 x 17 cm and 51 x 27.5 x 8.5 cm respectively.
It also has a lock with two copies of keys and anti-slip mats inside. Its structure is made of sturdy steel, with the slide rail and a hand grip to move it comfortably. We find this model in three different colors: black, red and blue.
EBERTH
In this case, we have a tool trolley with up to 7 drawers. The dimensions are still similar to the previous ones (68 x 33.5 x 77.5 cm), so it is also an ideal car for domestic workshops or the garage at home.
The drawers are also lined with a textured surface to keep the tools safely stored without dancing inside the drawer. The fit of the drawers, when closed, prevents them from opening themselves during the movement and also has a closure to ensure that only authorized persons have access to the store tools.
The four wheels allow moving the car with ease; 2 of the wheels are fixed, and the other two are rotating and have a brake device. The handle allows you to move the cart with comfort.