Slide Rails Play A Key Role in Kitchen Appliance
Views:259 Author:jrd-edit Publish Time: 2019-03-30 Origin:Site
The ball bearing slide rails have found application in several areas but in the office and our homes. Of peculiar interest is its application in our kitchen appliances. The slide rails play a key role in the kitchen as they aid in several activities in the kitchen.
To avoid the contamination of the food inside the refrigerator, pantry and crisper are designed with ball bearing slide rails to store food and fruit on different rooms. The Slide has the runner for refrigerator that moves the pantry smoothly in and out.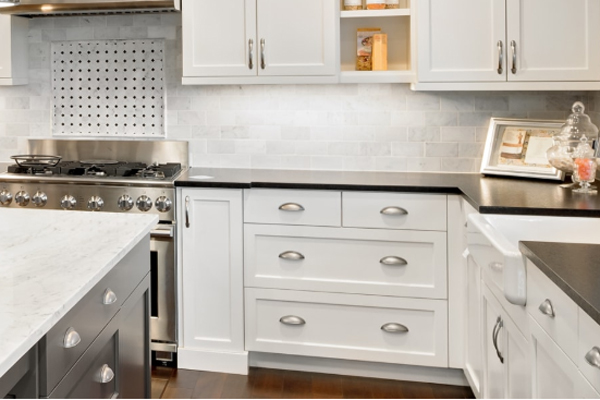 Kitchen cabinet: The hidden dish washer inside the kitchen cabinet is a gorgeous place to store dishes and bowls. With the specially designed soft close runner, the dish dryer tray can be smoothly pulled open and closed gently to protect your valuable china.
Dishwasher: Be they chopsticks or the usual cutleries; all kitchen utensils can easily be arranged and segregated inside the dishwasher for cleaning and drying. With the wonderfully designed push open rail, a simple nudge provides you with all the access. It will be your perfect kitchen little helper.
Oven Rack Slide Assemblies: A good oven is a dream to all cooks, not only does the heat need to be evenly distributed, but the grills need to be easily accessible. Specially designed oven rail is one of the critical parts to perfect the oven.
Complete solution includes racks, slides, and brackets to fit wire rack supports or molded cavities.
• Provides easy rack removal and reinsertion with full extension or over travel slide options
• Longer-lasting NSF-approved grease option for smooth movement
• Nickel chrome plated steel or stainless steel slides available
Warming / Cooking Drawers: The ball bearing slide rail ensure the movement of the cooking drawers which is an essential kitchen appliance with cooking applications.
• Durable medium- and heavy-duty slides ensure minimal drawer deflection and rack.
• Internal and self-closing mechanism available to ensure closure.
• Heat-resistant steel and polymer components designed for high temperature environments.
Dishwashers: The slide ball bearings are also applied in dish washers to withstand high temperatures, detergent, and water.
• Slides constructed of stainless steel and corrosion-resistant polymers.
• Over travel provides access when countertop overhangs are present.
• Slides are adaptable to a vertical adjustment feature.
Refrigeration Solutions: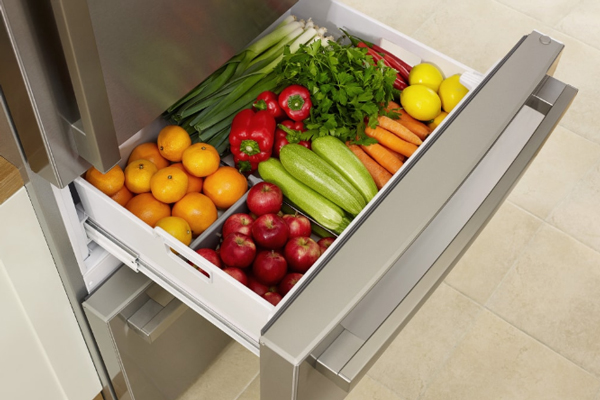 The ball bearing slide rails are also applied in the kitchen refrigeration systems. Here, the fruits as well as other items stored in the closet can easily be accessed with just a push and a pull. The drawer system rolls smoothly on the lever provided by the ball bearing slide rails. Here, we have the following;
• Crisper Drawers, Deli Trays, Freezer Baskets, Wine and Soda Cooler Shelves, Pull-out Bottom Freezers, Under-counter Refrigerated Drawers
• Special features such as soft-close and self-closing
• Light, medium, or heavy-duty solutions to safely carry drawers, storage units, and pullout freezers
• Food-grade grease formulations for safe, smooth operation.
Slide Highlight: This slide solution is designed for the refrigeration segment of the market.