How do You Resolve the Problem of Easy-to-fall Drawer Slides?
Views:208 Author:Site Editor Publish Time: 2018-09-12 Origin:Site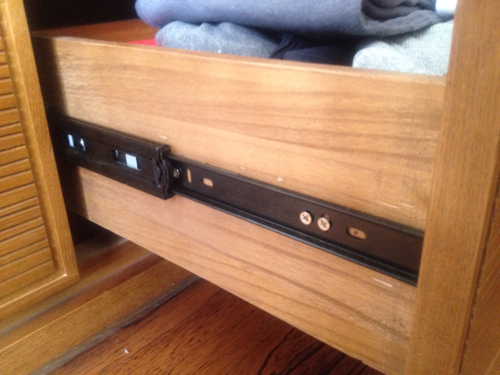 First pull the drawer out of the slide and pull out a plastic buckle on both sides. Then pull out the plastic buckle on both sides together. Then adjust the tapping pin on the back of the slide on the side board of the cabinet by 0.5 cm. Just install it again.
How are drawer slides installed?
Drawer slides' installation first determine what kind of drawer slide to use, the general use of three hidden slide, please according to certain data, determine the length of your drawer, and the depth of the counter, to choose the appropriate size installed in the drawer.
Secondly, assemble the five panels of the drawer, screw up the screws, the drawer panel with slots, after processing, the drawer is placed on the already installed drawer, so that the adjustment nail hole position coincides, and then push the locking nail into the locking drawer and slide.
Finally, to install the cabinet, you need to screw the plastic holes on the side panel of the cabinet, and then install the track removed from the top. One slide is fixed one by one with two small screws. Both sides of the cabinet must be installed and fixed.
Jinruda provides a complete guide for slide installation:
http://www.jinruda.com/do-you-know-how-to-install-the-slide-rails-of-the-drawer.html