Mini Ball Bearing Slides Application
Views:3 Author:jrd-edit Publish Time: 2019-02-13 Origin:Site
The mini ball bearing slides are a popular solution for most applications requiring inexpensive yet accurate and reliable linear motion. The mini ball slides are offered in many different sizes and styles. Proper sizing and selection is based on travel, load, dimensional and mounting requirements, open aperture or solid top configurations, etc. Based on our large scale production and inventory capabilities, Parker Daedal offers exclusively precision grade ball slides at prices comparable to other brands of commercial quality products.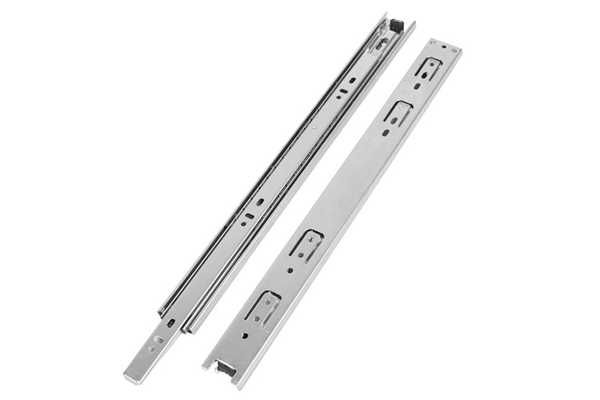 Ball Bearing Slide Systems feature diversified products for all living areas, office environments, kitchen, and bathroom equipment. It meets the needs of customers for different uses of the highest quality with full extension and single extension slide options.
Ball bearing slide systems have been equipped with high-quality metal bearings and have been reinforced and designed with robust metal cage systems. It offers a quiet, smooth operation with comfortable open-close movement users' need. Even in the maximum load capacity, it exhibits long life cycle performance with minimal noise and reverses push-pull forces.
What is the purpose of a drawer slide?
Before the drawer slides, the drawers were sliding on wooden slides that are still found in the dressers. One had to think of soaping the slides from time to time to ensure a smooth slide, and the wood tended to wear over the years.
Improved soft-closing technology
Ball Bearing Slide Systems have been designed with improved soft-closing technology for profile height products of 35 mm and 46 mm. It guarantees smooth closing performance while respecting all loads and operating speeds. Braking distances and gentle closing speed have been designed to ensure the highest level of user comfort for customers. The fixed locking mechanism optimizes the level of security. It helps the drawers to be used safely during opening and closing and locks them securely in the closed position.
Ball bearing slide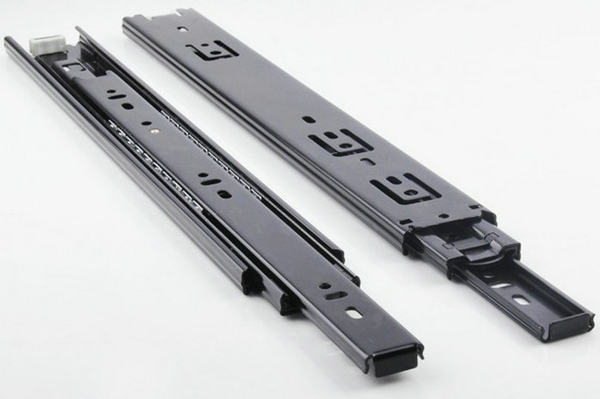 The ball bearing slides are more modern; the movement is more flexible and better directed; they are often improved by a slide damper, an automatic closing or a "push to open" or "lose touch" system for drawers without handle.
Some bearings are designed for specific applications. They include magnetic bearings, giant roller bearings and other forms of specialized bearings. They are usually present in high-speed applications because of the type of moving parts which they support. They are typically applied in moving large and heavy loads such as large structural parts and buildings.
The typical bearings in machinery can be obtained in the mortar and brick stores as well as the online shops. It is indeed a bonus dealing with a supplier that can recommend the best type and brand. Today, there are lots of improvements and developments going on for future applications.
The mini ball slides are mechanically simple linear motion devices comprised of a stationary base member with a mobile carriage riding on top. Two rows of hardened steel balls on both sides of the base provide the smooth, accurate, low friction sliding motion between the stationary base and the top slide. Each row of bearings is contained between four hardened and precision ground steel rods. These bearing assemblies are factory preloaded to eliminate wobble and unwanted play in the system. Ball slides are functionally much more reliable than simple dovetail slides, since there is no direct sliding contact of the top and bottom members. Ball slides eliminate the rapid wear problems, regular lubrication requirements, and "stiction" (skipping and jumping caused by the increased force needed to initiate movement) characteristic of dovetail slides. Parker Daedal also offers a high load capacity, long life crossed roller slides for applications requiring maximum load and life performance.