Step by Step Guide on Installation of Ball Bearing Slides
Views:207 Author:jrd-edit Publish Time: 2019-02-18 Origin:Site
Ball bearing slides are used very commonly while making drawers, even if you buy a bedside table, there is a very high chance that you will get drawers that have slides on them. A lot of people might be wondering what's the deal with these slides, right? Well, the answer is actually very simple, most of the old school drawers existed without any ball bearing extension because of which they would easily tip over and fall out of their place - then people would have to clean up the whole mess. But with the help of ball bearing slides, the drawers do not tip over and stop at a point.
If you happen to be a fan of DIY projects and have taken a couple of woodworking classes, you could install the ball bearing slides on your own by following this guide. In this article, we plan on discussing the step by step process of installing them. Usually, when asked, the experts say that it does not take a long time to install them. Moreover, the difficulty level is easy enough for the beginners to take up on their own as well. So let's get right into it, shall we?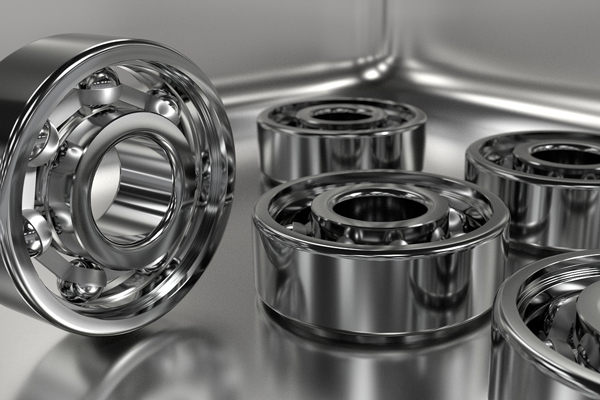 Step 1: Do all the markings
For this step you will need a pencil, measuring tape or a scale. Now place the piece of furniture in which you are going to install the slides on a flat surface. Start measuring and marking according to the size of the slides on the inside. Make sure to leave enough room for the drawer to be set on top so that the drawer can slide back and forth easily.
Step 2: Placement and Installation
Once markings are done, place the slides along the measurement marks and once you are satisfied with the placement, start the installation process. Slide the extension forward and when the holes are visible, use a drill machine to screw them in place. Repeat the same procedure until all the slides are put firmly in place.
Step 3: Installation of the ball bearing slides on the side of the drawers
Now, this step involves marking the drawers using the measuring tape. First place the ball bearing slides on the sides of the drawer and mark them where you would want them and then repeat the same step on the other side. With the help of hand, drill screws it in place and you are done.
Step 4: Mounting the drawer
Now align the drawers to the slides and once they are in the correct position, it should slide right in. make sure the movement is smooth and steady. In case your drawer is getting stuck, there might be problems with placements.
In case of further questions, feel free to leave a reply below or contact us.