The Introduction of Drawer Slide Rails
Views:218 Author:Site Editor Publish Time: 2018-08-16 Origin:Site
Now, there are cabinets, dressing tables, desks, and other furnitures in many families. Although a drawer slide rail installed in those furnitures is just a common hardware, a drawer is easy to slide and hurt people, leading to other accidents if we don't use the drawer slide rail correctly. Therefore, we should be familiar with the various categories of drawers to select the right drawer slide rails. Detailed description of specifications of drawer slide rails will be presented.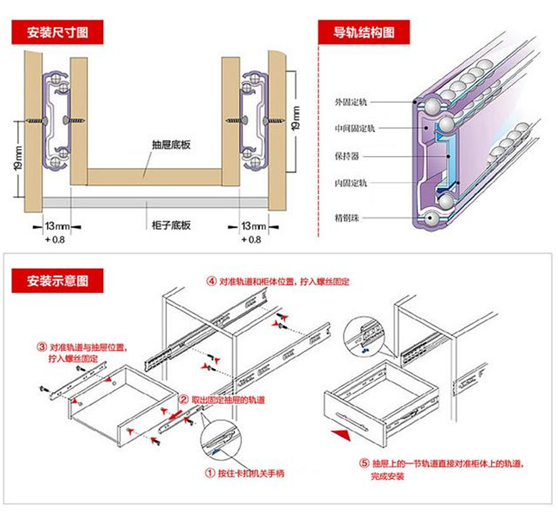 Brief introduction of slide rail
Slide rail, called lead rail, slide way, track, or rail, refers to a connecting part of hardware fixed on the cabinet of a furniture, and it can make a drawer or cabinet mobile. Slide rail applies in links of wooden or steel drawers assembled in cabinets, furnitures, file cabinets, bathroom cabinets, and so on.
The common specifications of drawer slide rails (by length):
250mm, 300mm, 350mm, 400mm, 450mm, 500mm, 550mm, 600mm, 650mm, and 700mm.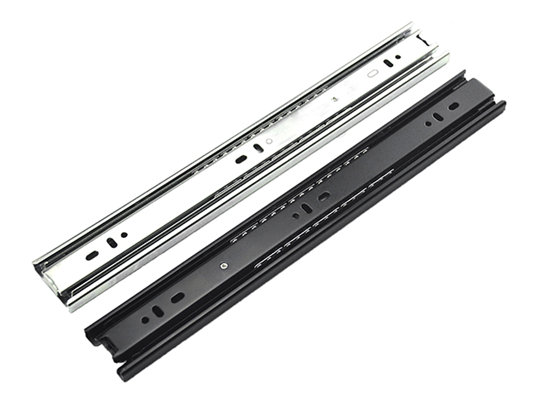 The common specifications of drawer slide rails (by width):
27mm, 35mm, 45mm, 53mm.
The common specifications of drawer slide rails (by catagoty):
Roller slides, ball bearing slides, and gear slides.
Roller slide
Roller slide has a simple structure, consisting of a pulley and two rails, which is able to meet the daily needs – pull and push. However, its defect is poor bearing capacity, and it can't rebound. At present, it will be generally weeded out.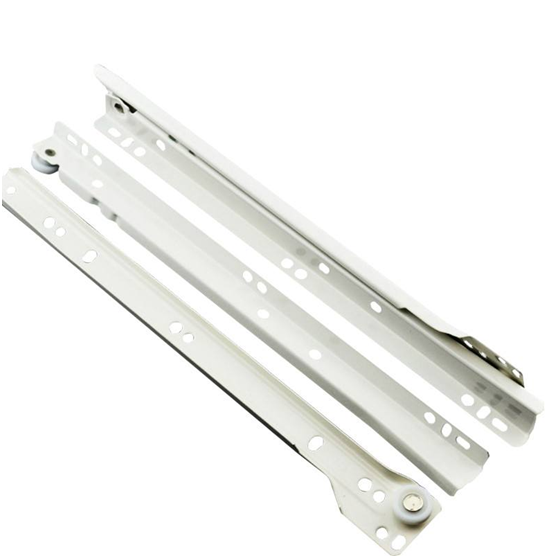 Ball bearing slide
Ball bearing slide commonly refers to three-section metal slide rail which is installed on the side of a drawer. The installation is relatively easy, and it will save more space for you. So the ball bearing slide is the main force on the current market. The ball bearing slide rails with good quality ensure soomth pull and push, and they are of large bearing capacity. Moreover, damped steel slides with bumpers have mute function, which can be gently closed by users.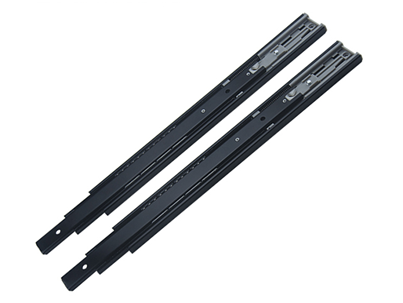 Gear slide
Gear slide includes hidden-type slide and horseback pulling slide, which belongs to high-grade slide rail. Using gear makes the slide rails smooth and synchronous. This type of slide rail also has the functions of buffering closure or pressing rebound opening. It is often used in high-grade furniture. Actually, gear slide is rare in modern furnitures due to its higher price, and then it is not as popular as ball bearing slide.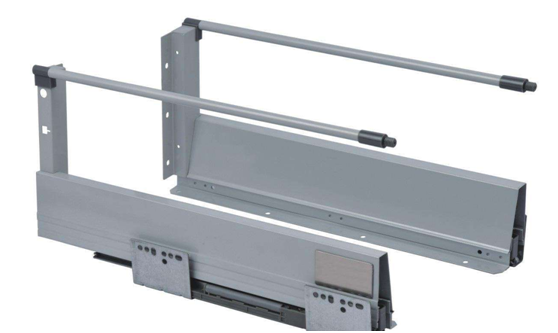 There are many famous brands on the worldwide market, such as Heidi Poetry, Bailong, Haifule, and so on. Like Gute, Baling, and Jinruda are the famous domestic brands.